Contact Details
Telephone:
(01) 630 88 77
Facsimile
(01) 630 88 57
Email:

(Please note, we cannot answer medical queries by e-mail; this address is for general enquiries / making appointments)

Web:
www.swiftbrookmedical.ie
www.swiftbrookmedical.com
Address:
Swiftbrook Medical Centre
at TLC Centre,
Fortunestown Lane,
Citywest,
Co. Dublin.
For out-of-hours emergencies:
From 6-10pm Mon-Fri, and 10am-6pm Sat / Sun / Bank Holidays,
Phone TLC-DOC: 1890 20 22 24
Outside of these hours, please phone Contactors: (01) 830 02 44
Swiftbrook Medical Centre Location Map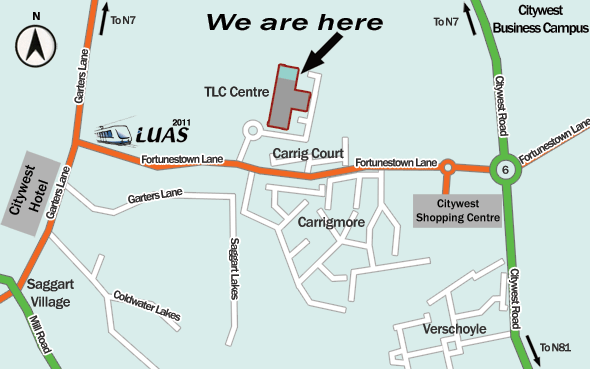 Click here to view live Google Map
Contact Form
Use this form to make general enquiries or to book an appointment. Please note that we cannot answer medical queries by e-mail. If you have an urgent medical problem, please phone the surgery to speak to a doctor.